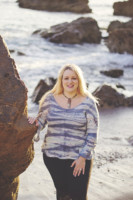 6500 River Place Blvd. Building 7, Suite 250 Austin, TX 78730
Tiffany Powers is a psychic, medical intuitive, healer, and spiritual teacher.
Services and Products: Psychic Readings, ThetaHealing® Sessions and Classes, Access Bars® Healing Sessions and Classes, Crystal Healing Beds
Tiffany offers psychic readings and healing sessions by phone, email, Facebook messenger, and Skype. Classes are taught in person in Georgetown, Texas.